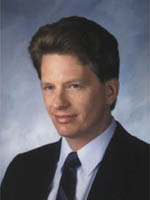 Here's a little dialogue that I've been having with Dr. Douglas Groothuis.
First, here is his post.


John Coltrane: Real Jazz
Today would have been John Coltrane's 79th birthday. I lament his early passing at age 40 in 1967, as do so many jazz lovers. His relentless dedication to his art, his willingness to always grow and take risks musically, and his utter brillance as a composer and musician should never be forgotten. Even if John Coltrane has no place in The World to Come, I believe much of his music will be there as a testimony to aesthetic genius, one of God's manifold gifts. Much of his music requires a cultivated taste to fully appreciate, but once you really hear the cry of his soul coming through the horn, you will never forget it. And you will never listen to Kenny G again. Selah.
I responded with:
My personal favorite is Crescent. Slightly less known, but perhaps even better than A Love Supreme...
To paraphrase the hymn:
"This is my Father's world:
He shines in all that's fair;
in 'Sheets of Sound', praise does resound;
he speaks to me everywhere."
. . . which brought this email . . .

Very clever and I appreciate the theology of it; but Trane was past his "sheets of sound" phase while leading the classic quartet. I do grant that "Crescent" is sublime and beautiful--and that is a gift from God.

Best,
Doug
And I wrote back

Thanks for the note, and your site is fantastic!
I recognize the different eras of Trane's music . . . "Sheets of Sound" had three syllables, and was far easier to rhyme. Perhaps further reflection could have yeilded. . .
"I hear God's spunk
in Trane's work with Monk"
"In saxophone tones
and with Elvin Jones"
"Why'd he have to go
record with Pharoah?"
. . . And he replied . . .

Matthew:

You are the man! I love those stanzas. Trane built up so much musical capital that we must forgive him for the Pharoah episode. Some of Pharoah's solos in the last group are unbearable.

Best,
Doug Groothuis